Our Application Form Service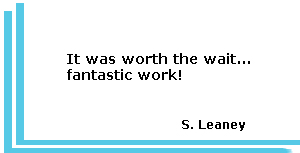 Some employers require an application form either instead of a CV, or in addition to it. Either way, we can certainly help you. We have vast experience in helping people produce a far stronger, and ultimately more effective application form.
In addition to help with particular questions and personal statements, our highly skilled writers can also assist with the body of the application form, in particular those forms which don't give you much space to write. We are used to saying a great deal with very few words, and we can help you maximise your sales message in the limited space given.
We have vast experience helping clients at all levels and across all sectors including civil service, medical/NHS, teaching/education and more with their application forms.
As it is a bespoke service, working around you and your own particular needs, prices vary depending upon the job in question. However, please feel free to contact us with your requirements and will be happy to assess them, advise you and give you a free, no obligation quotation.